It's about balance
So let's optimize your time!
You don't perform or sell as well when you're overwhelmed – –  but you don't want to turn away business or disappoint your customers.
What if you could shift just a few customers from coming in when you're slammed to come in a bit earlier or later AND make them happy while doing it?
Quyu is the first tool that let's businesses provide real-time updates to help shift customers from one time to another – –spreading crowds more evenly across time. Better service means happy customers!
Download Quyu and claim your business today.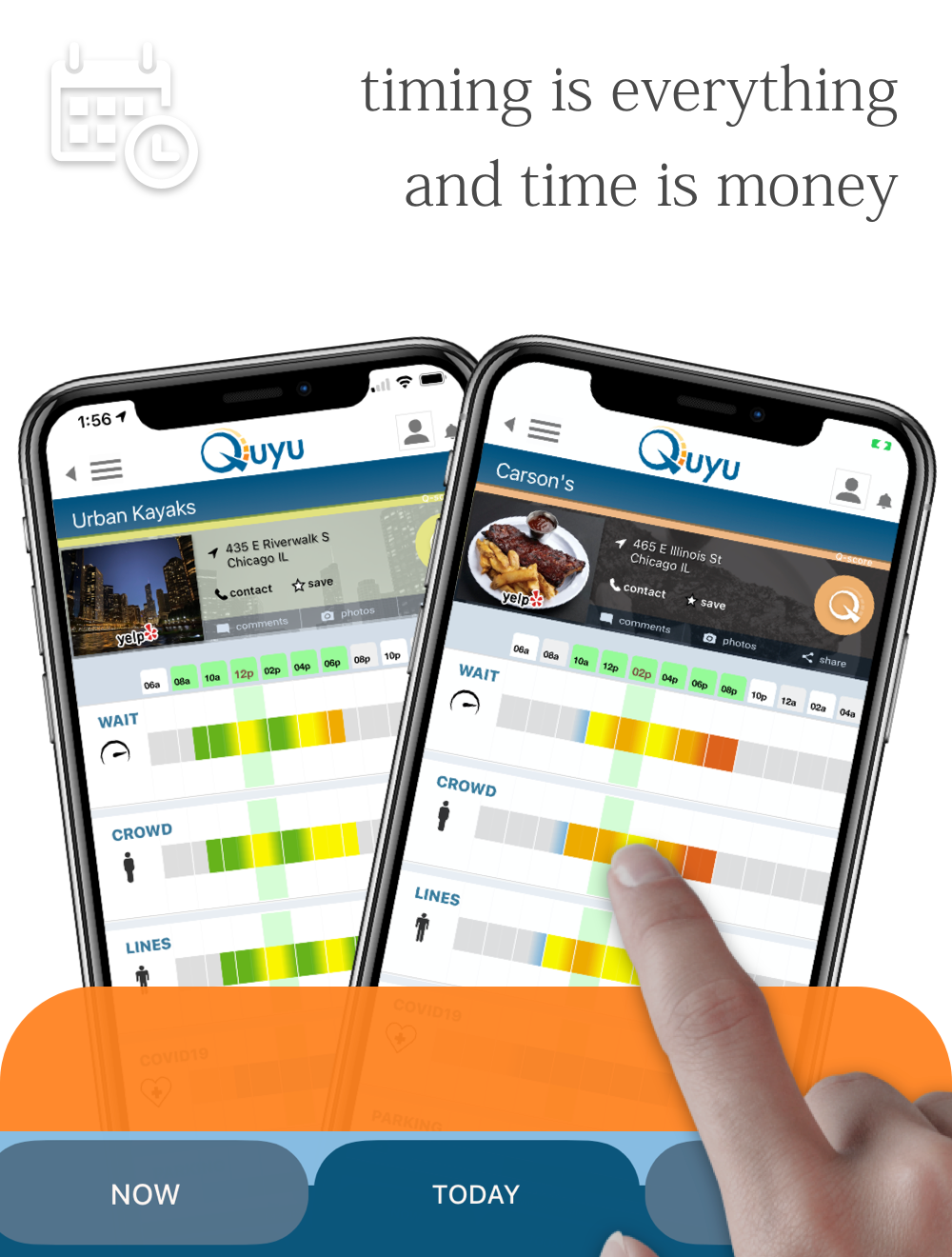 Why Claim Your Business?
People use Quyu to save time and make their lives easier.  They check before they go and then share what they see. You can set the baseline for your business and offer direct specials for choosing a better time.