Businesses suffer when they're overwhelmed and customer experience suffers as well.
What if you could make your customers happy AND incentivize customer shopping behavior to your benefit?
Quyu is the first tool that let's businesses provide real-time updates to help time sensitive customers make the best decisions for when to shop and use "instant offers" to incentivize other customers to shop at times when business is slow — – effectively boosting customer traffic during slow times to release pressure and improve performance during busy times. Better service means happy customers!
Download Quyu and claim your business today.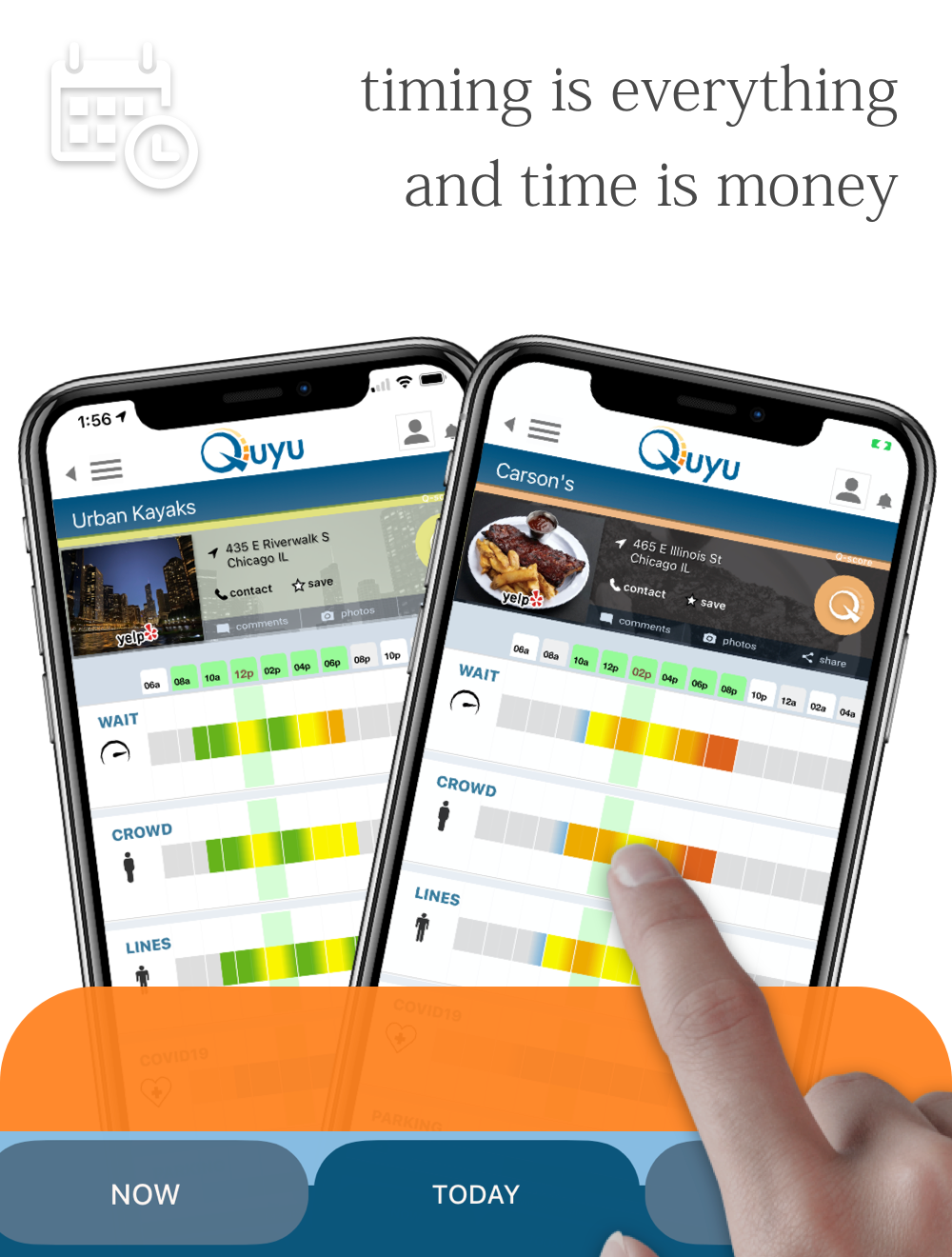 Why Claim Your Business?
Put an end to the misinformation from Google and Yelp! Use Quyu to provide accurate detail about service levels at your business and manage customer expectations. Offer "instant promotions" to reward customers for choosing preferred times to visit your location. Better service means happy customers!